Public Procurement: Global Revolution XI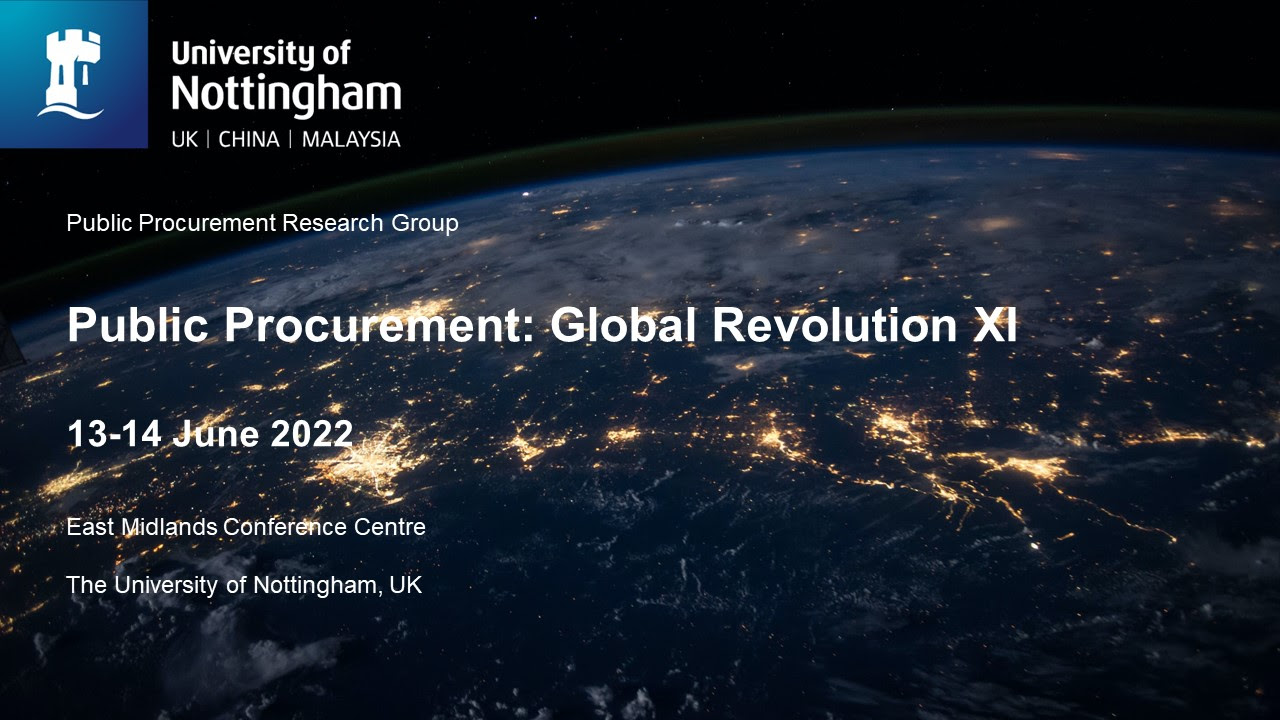 The Global Revolution series of conferences has become a firm fixture in the public procurement calendar since its inception in 1997. With around 300 delegates and speakers from all over the globe, the last in person event held at Nottingham in June 2019 brought together an impressive array of public procurement experts and talent, including representatives from most of the major international institutions working in public procurement, purchasing professionals, lawyers and consultants, as well as academics. This year's conference will take place from 13-14 June.
A small number of travel and participation grants are now available. Please send your applications by Friday, 27 May, setting out in no more than 300 words why you would benefit from the bursary. The grants will cover the registration fee and a contribution to travel and accommodation costs up to the total available per person
Panel: We are organizing a session on open contracting approaches to improve equity and effectiveness in public procurement.
To collect evidence and practical examples on how public procurement could lead to measurable improvements in development outcomes, we launched our second Action Research round and supported researchers globally to investigate topics related to equity and effectiveness of public procurement. In this panel, we want to showcase the findings about improving equity, effectiveness and inclusion in public procurement, from research teams in Colombia and Puerto Rico.
They will explain how they assessed the transparency of government contracting, the efficiency of procurement processes, and the equity of contracts awarded with disaster recovery funds, explore methodologies about how to detect risk in emergency purchases and the risks of lack of transparency in public contracts.
Register now
Region: International
Audience: Academia